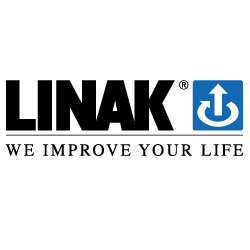 Manufacturing Assembler
Sorry, this job has expired.
Louisville, KY
Vision Insurance, Paid personal time, Paid holidays, Life Insurance, Health Insurance, Disability Insurance, Dental Insurance, 401K / Retirement plan
At LINAK U.S. Inc., our mission as a company is straightforward: we provide products that improve people's quality of life and working environment. We are now hiring Manufacturing Assemblers.

As a Manufacturing Assembler you will assemble products that meet or exceed our customer expectations in a safe and effective manner. You will report to the Production Team Lead.

Now offering a $1,000 Sign-On Bonus.

We offer the following benefits:
• Medical, Dental, Vision Insurance
• Life Insurance
• Paid Time Off
• Paid Holidays
• Short-Term Disability
• Long-Term Disability
• 401(k) Plan with Company Contribution
• Teladoc
• Tuition Reimbursement
• Special Incentive Plans
• Onsite Workout Room
• Climate Controlled Environment

Meet our hiring managers in person on Thursday, January 16th, from 1pm-5pm. Click "Apply now" for our address.

• High school diploma/GED.
• Minimum of 6 months of assembly experience is preferred.
• Required screenings: Criminal Background Check, Basic Skills, Education and Drug Testing.
• Knowledge of Lean Manufacturing / 5S experience is a plus.
• High efficiency, productivity, and flexibility are necessary.
• Goal-oriented with high degree of enthusiasm.
• Ability to perform physical demands of all jobs on the line.

• Read instructions and assemble products or sub-assemblies.
• Use a wide range of Hand and Power Tools.
• Follow all the safety procedures, environmental guidelines and company rules and regulations while assembling.
• Produce according to schedule using standard procedures in safe and effective manner in an assigned work cell.
• Utilize C-4 and other tools to foster Continuous Improvement.

• 1st, 2nd, 3rd shifts available.

About us:
LINAK U.S. Inc. is a global leader in the design and production of electric linear actuator systems. Our products are used in various industries including medical, agriculture, industrial automation, furniture, construction, and other great industries. Our North and South American headquarters where we have both Sales and Manufacturing divisions is located in Louisville, Kentucky.

We are an Equal Opportunity Employer.

15282